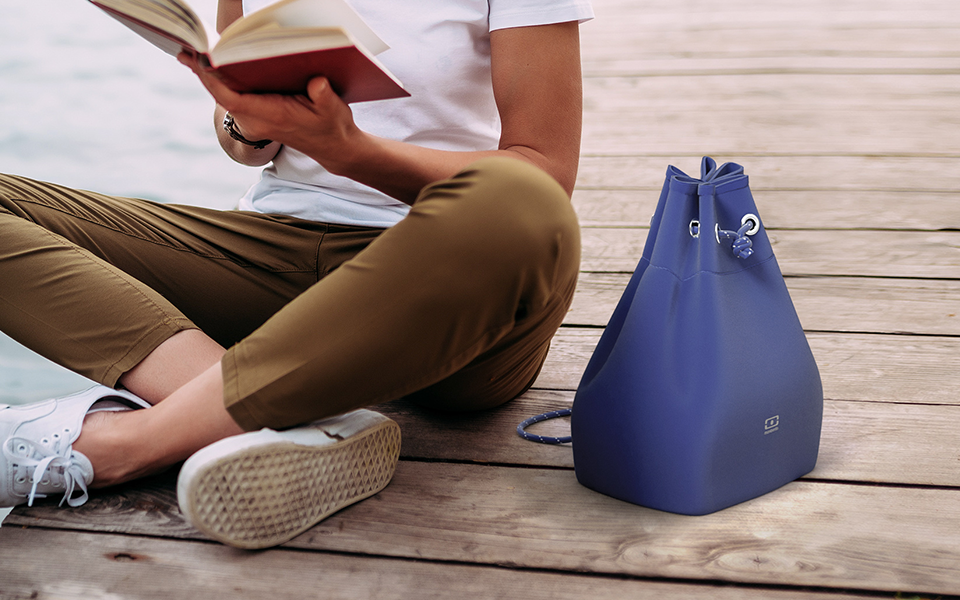 This new product from our 2019 collection provoked your enthusiasm! Today, we are going to tell you a little more about our MB E-zy and its main fabric: the Ariaprene. You haven't heard about it yet? Here are some of its advantages!
Eco-designed?
Ariaprene is a material made without solvents, non-toxic, hypoallergenic and recyclable. To go further, we designed this bag in order to minimize the loss of fabric and therefore the waste associated with its production!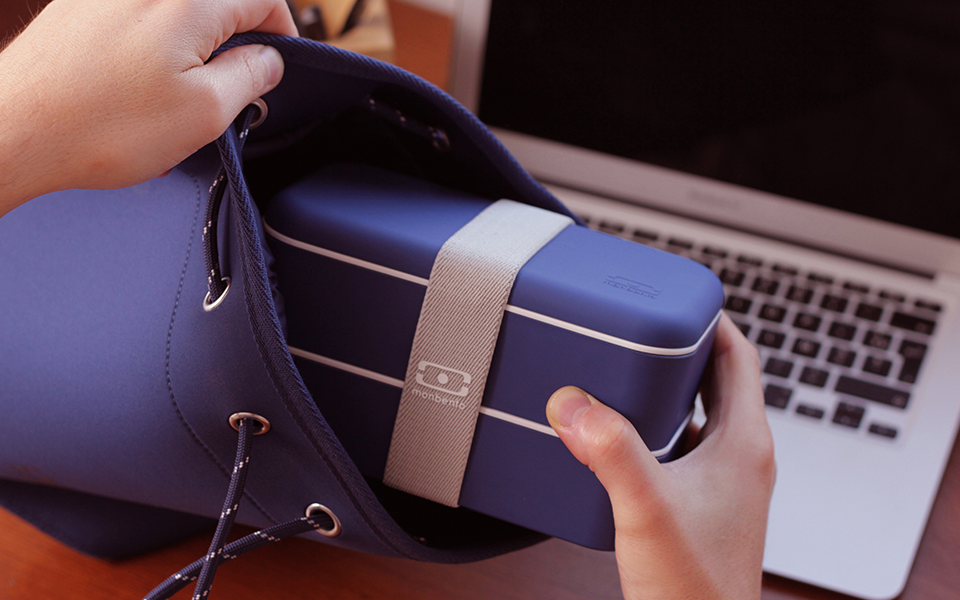 Insulated
In addition to these aspects, Ariaprene is also an insulated fabric. And thanks to a double closure and a waterproof nylon inner lining the MB E-zy keeps the temperature of your meals. You can even add an icepack to keep it cold for longer!
The small bonus: its nylon lining is waterproof!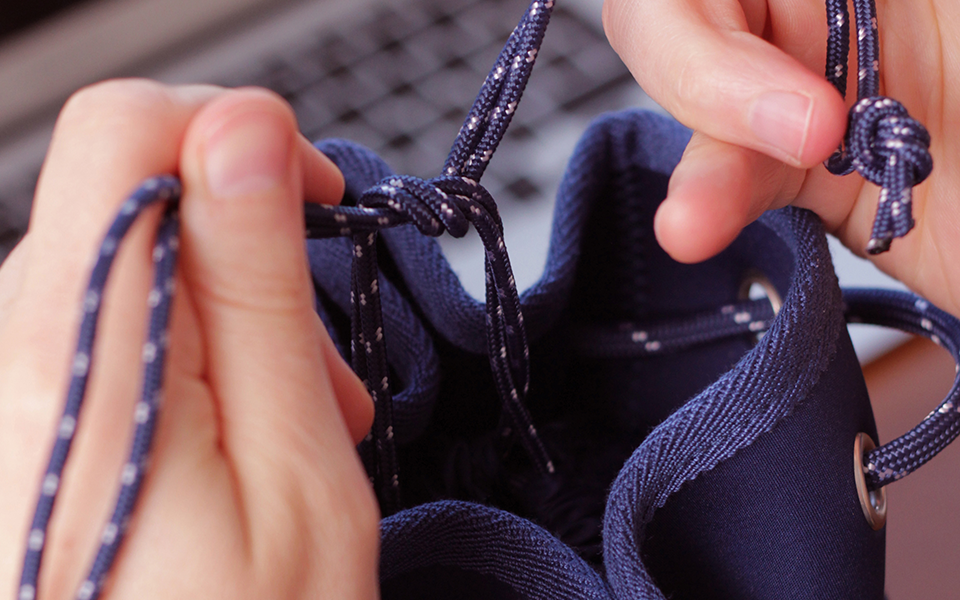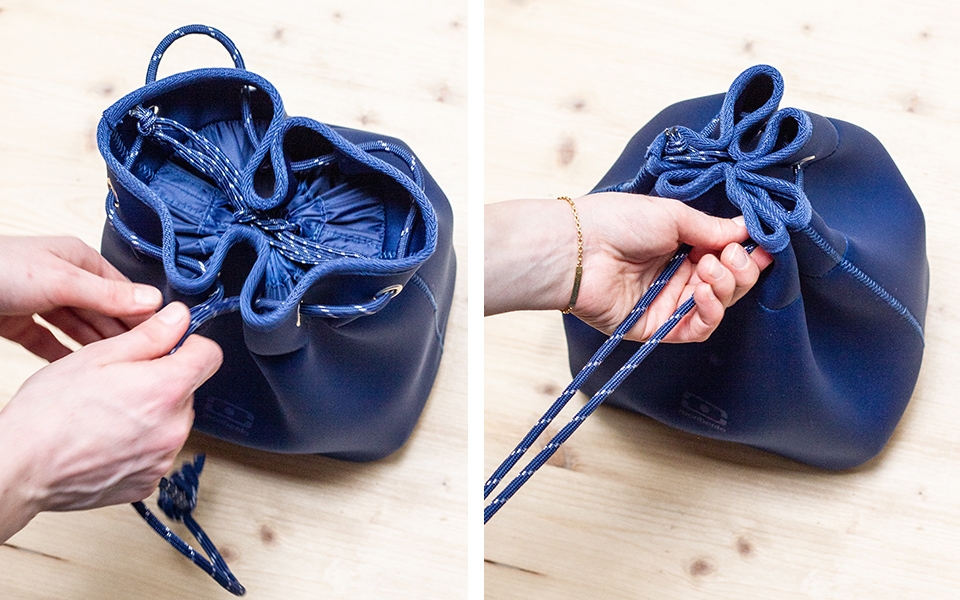 A whole meal
Although very compact, this format can hold an entire meal: a bento box (MB Original, MB Tresor or MB Square) + a MB Positive M bottle + a fruit or a yoghurt! And yes, even our XXL bento box fits in the MB E-zy with a bottle and a dessert!
On your shoulder or in your hand, let him follow you everywhere!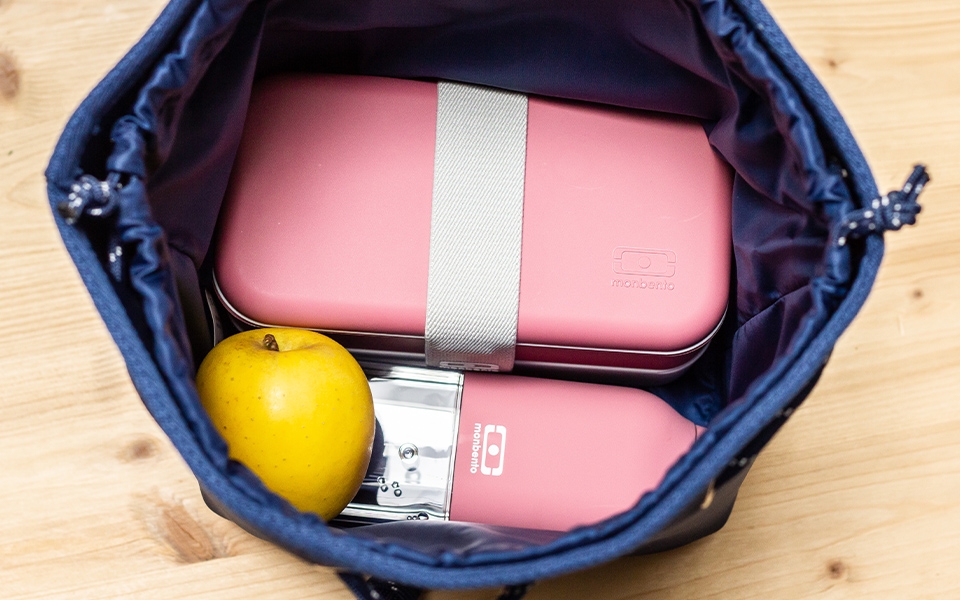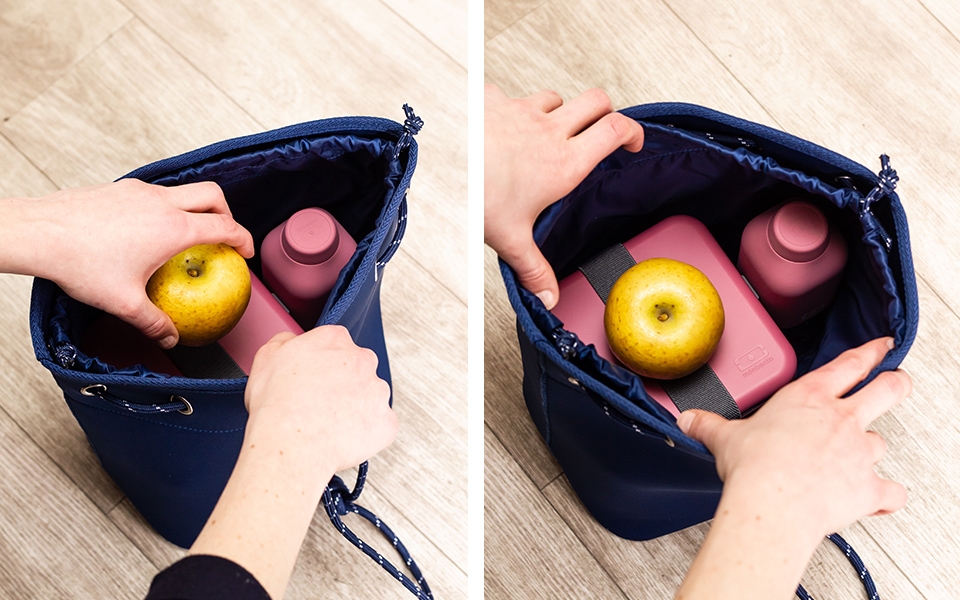 Some words from Fabien, designer and co-founder of monbento
« Ariaprene was used until now in the production of sports shoes. Its technical performances and resistance made us use it to design a lightweight and functional transport bag in accordance with the users' wishes. This environmentally friendly material meets all our expectations. »