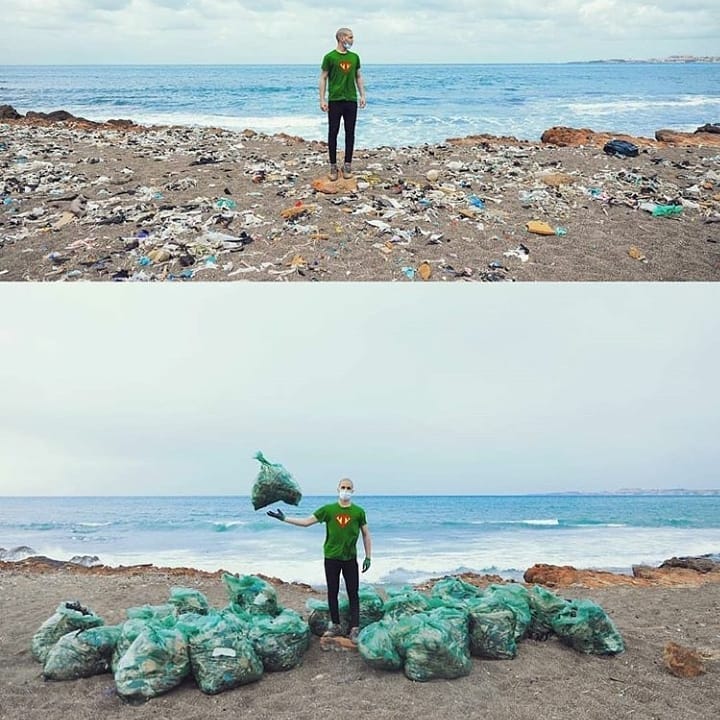 Have you ever heard of the Trashtag Challenge? This is the new trend challenge that floods the social networks.
A useful challenge that encourages users to clean our planet? Yes… That's the idea!
Origin, principle and impact: this is what follows.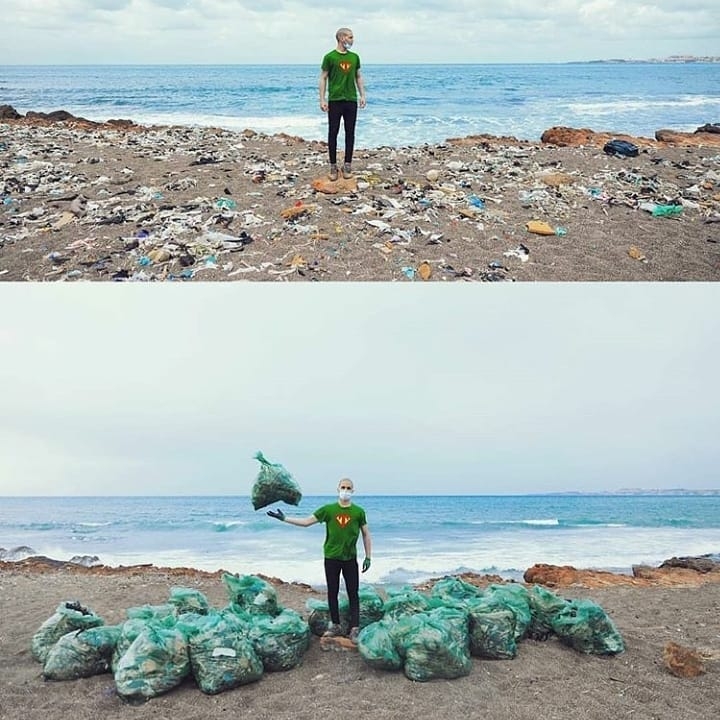 Photo : @iut_durable_brest
The origin
The Trashtag Challenge phenomenon was born on March 5, following the Facebook publication of Byron Romàn. After more than 330,000 shares, the post was also featured on the Reddit platform on March 10th. The young American has now deleted his account, but the phenomenon is well launched, and many Internet users have already met the challenge.
The principle
The principle is simple. Just take a picture of a place polluted with garbage, bring big garbage bags and clean everything. Then you have to take a second picture after your good action, and that's it! Or almost… the last step is to post your BEFORE / AFTER photos on social networks with the #trashtagchallenge and identify your friends to follow your example.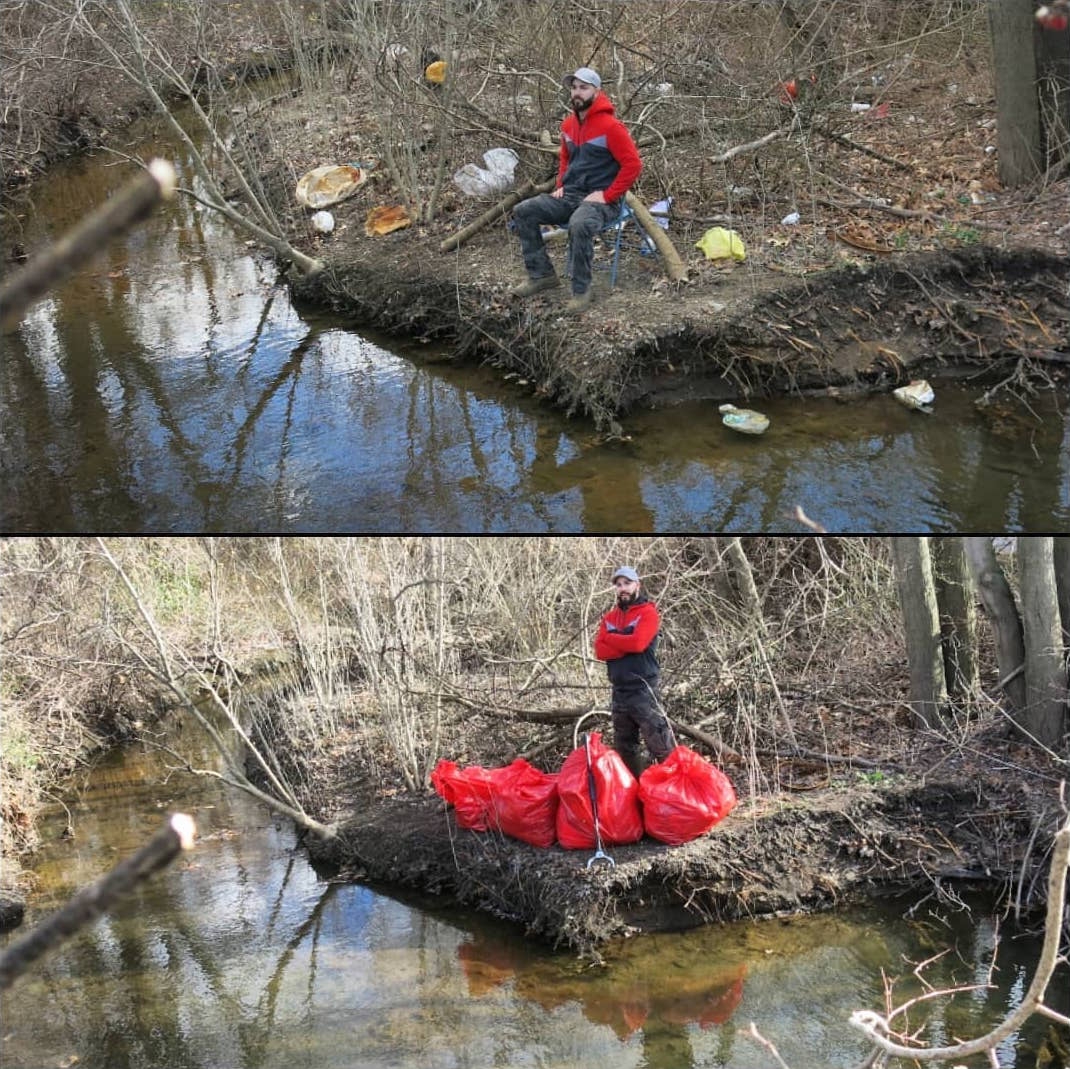 Photo : @markmeyerhere
A worldwide phenomenon
This challenge mobilizes Internet users around the world. Its purpose is to encourage every people to act for our planet. This trend is spreading in Algeria, India, the United States, France, and many other countries; many people have already taken up the challenge and made some spaces cleaner. With nearly 8,000 publications with the #trashtagchallenge, a specific Instagram account « trashtag.challenge » was opened to relay the various initiatives. Of course, there are many who have not waited for the Trashtag Challenge to mobilize and organize waste collections.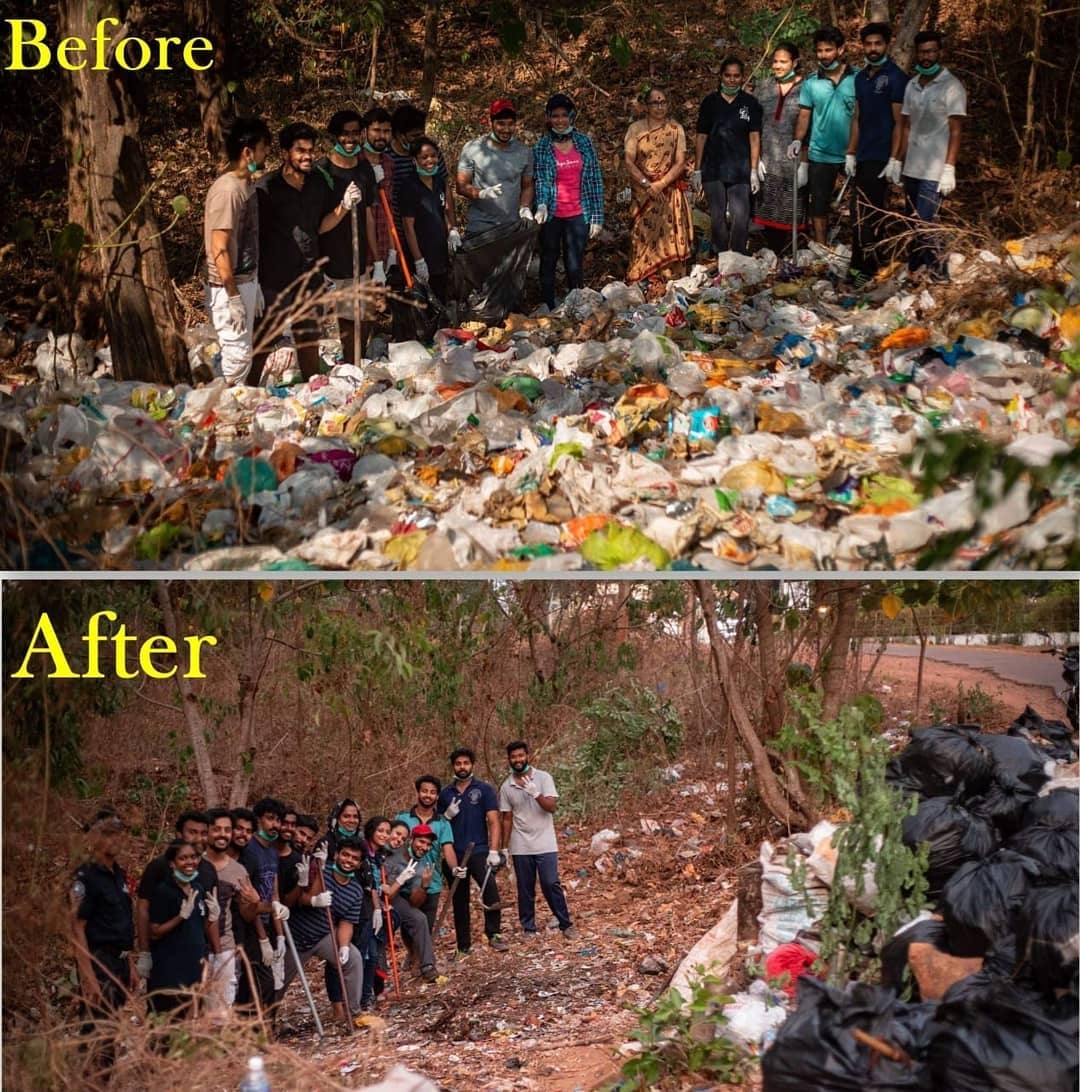 Photo : @johny_machaan
At monbento, you know that protecting the environment is important (team "reusable"). So, we love this kind of challenges! Even if the ideal would still be that each of us take a little bit more care of the planet… 😉
And you… will you take up the challenge?
Share us your experiences on Instagram by tagging @monbento. Do not forget the #trashtagchallenge.