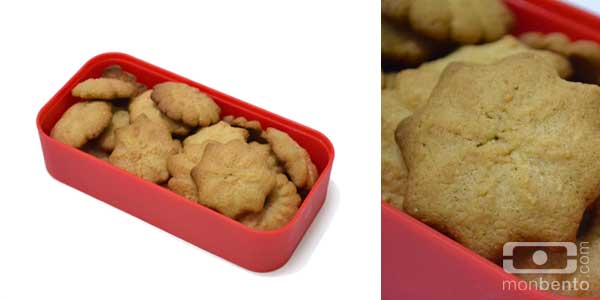 Every year, Christmas is time for chocolates and cookies. Santa is expecting them with a glass of milk next to the Christmas tree.
This recipe is with ginger and cinamon, spices that are nice with a Christmas tea.
You need :
– 150g – 1/3 lbs flour
– 1 cs baking powder
– 75g – 1/6 lbs butter
– 75g – 1/6 lbs sugar
– 1 egg
– 50g – 1/10 lbs almond powder
-2 cs cinnamon
– 2 cs ginger powder
Turn on the oven 180°C – 350°F.
Mix butter and sugar until the mix is getting lighter. Then add egg and epices. Mix again.
In another bowl mix almonds, flour and baking powder.
Mix both together until it is not too sticky.
Put the mix in a pastry bag or cookie maker. Make small cookies and bake them for 12 -15 minutes.
monbento™ team wish you a Merry Christmas!