On this special occasion, Emilie, CEO and co-founder of monbento® offered a few words.
" One more candle blown out this week … the fifth! An event, which, in our eyes, is a birthday present in itself that we are very proud to receive!
When I look back and reminisce about the first life moments of the company, it all seems as if it happened yesterday. But when considering closer all my memories that come flooding back, the road we've crossed has certainly been long and challenging. From 3 people in the beginning, we are now quiet a consequential team, structured in services and getting bigger and bigger. We quickly abandoned the resale of imported products to create our own brand and product-line, which continues to grow constantly. And we cannot forget our international footprint, which is developing day by day.
Our growth would not have been possible without you who have remained faithful to us and who have helped us to move forward. Our many thanks also go to our sales partners who make our brand stand out in the four corners of the world and to our suppliers in whom we have total confidence.
To prolong the pleasure of this special occasion, we have decided to continue our celebrations throughout the year! Anecdotes and surprises will therefore be shared with you over the next coming months. Don't miss them and may the adventure continue! "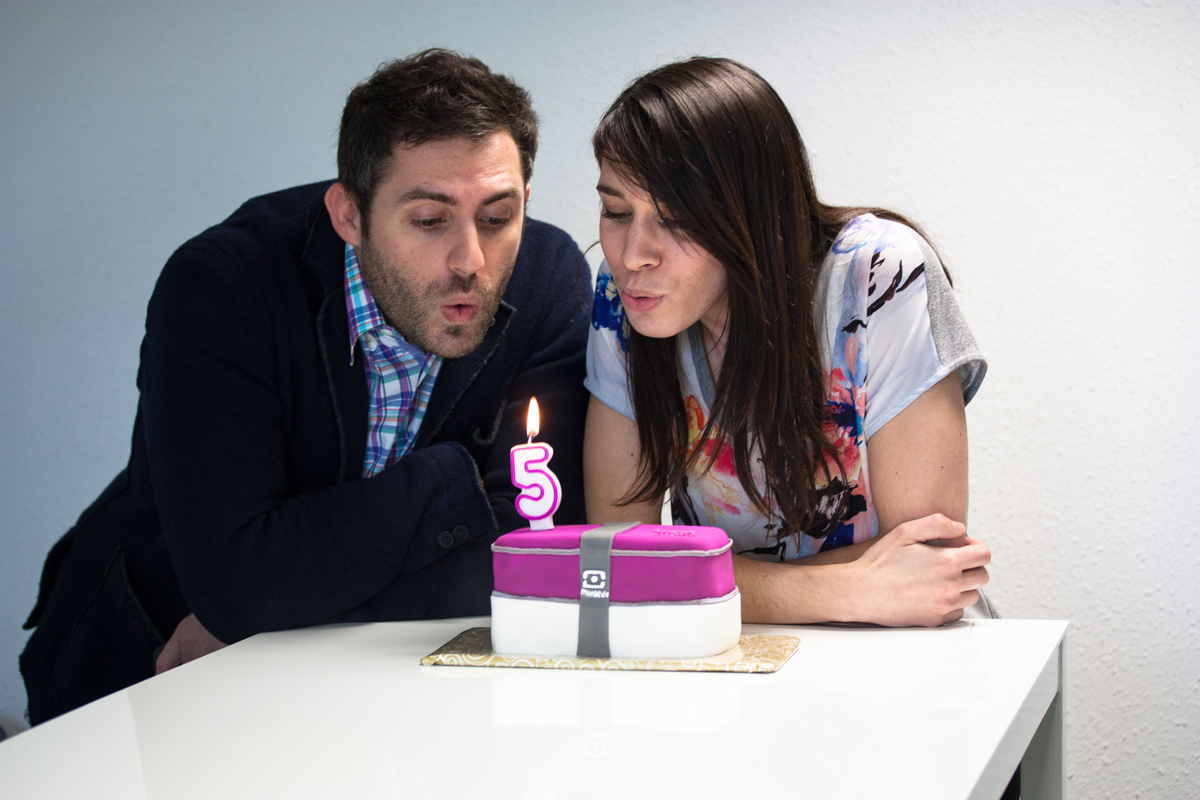 The MB Original, the first product of the brand, remains the emblem of monbento® today! As soft as peachy skin and as colourful as candy, you cannot resist such a "tasteful" box… and for the 5th birthday of monbento®, you can literally bite into it! Dressed with its most beautiful sugar paste dress, it offers itself to all the monbento® team … that is if Emilie and Fabien want to share it!