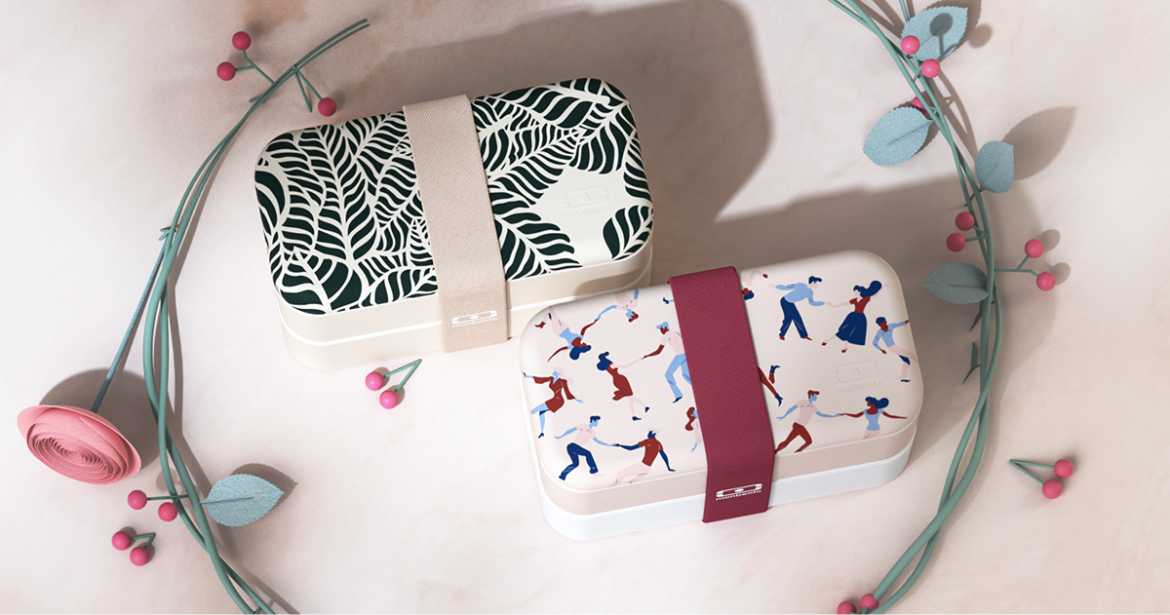 Love is in the air at monbento as Valentine's Day is getting closer! Looking for the perfect idea to celebrate this special day? Let us help you: this year, let's bet on loving attentions and surprises that bring us together!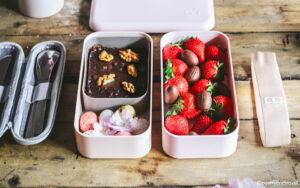 How do you celebrate Valentine's Day when it's a Monday? Surprise your Valentine by preparing their bento box for lunch!
During the weekend, think of a romantic dish, that reminds a good vacation memory for example, or take a look in your personal recipe book and choose one that they always beg you to cook but that you never have time to prepare during the week. Homemade truffle ravioli, flambéed prawns, chicken tagine, creamy gnocchi soup … let's go the extra mile for our loved one!
And above all, let's put a lot of efforts into the dessert, the last thing they will enjoy, the icing on the cake of this lunch made with love! Stick to safe bet that will guarantee a flavorful firework in their mouth: chocolate lava cake, panna cotta, cupcake, red velvet cake or homemade chocolate treats. At monbento, we recommend the white chocolate and French pink praline cookies of Natacha and Daniela: as pretty as delicious!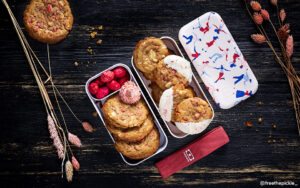 Once the meal is ready, it's time to put it in the bento box! Take time to compartmentalize the preparations in the MB Original or MB Square and highlight the colors in the MB Jar or MB Element. Have fun cutting heart shapes in your fruit using a small cookie cutter or roll a strip of apple into a delicate rose. And to put a smile on your partner's face when they will open their bento box, add a little note with the lyrics of your favorite song, an excerpt from their favorite book or a list of all the things that make them exceptional!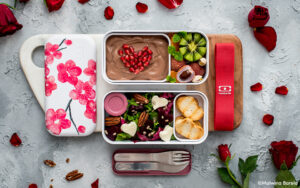 To conclude this romantic surprise, join your significant other at lunch time and take them to the nearest park to share this special meal! Isn't it also the perfect opportunity to give them a little gift? To be sure to make them happy, just let them choose: with the monbento gift card, they will be able to complete their lunch set with the accessories they need, in their favorite colors. Maybe they will fall in love with one of the two current limited editions: the MB Original Bella Vita and its happy dancers or the MB Original Jungle Natural with its soft colors!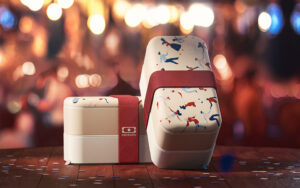 Happy Valentine's Day!