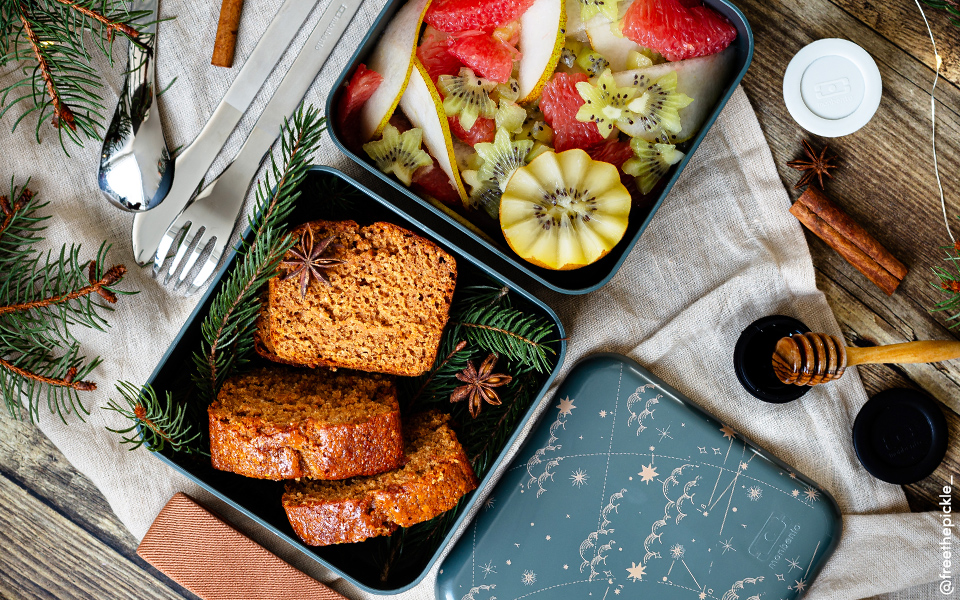 Ingredients
200 g of acacia honey
60 g of palm sugar
150 g of flour
100 g of compote
50 g of mixed oat flakes
100 ml of almond milk
1 packet of baking powder
1 tsp of cinnamon
½ tsp of 4-spices mix (cinnamon, allspice, clove, nutmeg)
½ tsp of ginger powder
Instructions
Preheat the oven to 180°C.
In a saucepan, heat the honey with palm sugar until all the sugar is completely dissolved.
In a large bowl, pour the honey/sugar mixture. Add all the ingredients and mix until obtaining a smooth consistency.
Pour the mixture into a lined cake mold.
Bake for 50 minutes. After 30/40 minutes of cooking, cover the cake if the top tends to become too brown. The cake is cooked when a knife inserted into the center of the cake comes out clean.
Natacha and Daniela's tip: brush the cake with honey to give it a shiny and mouthwatering appearance!