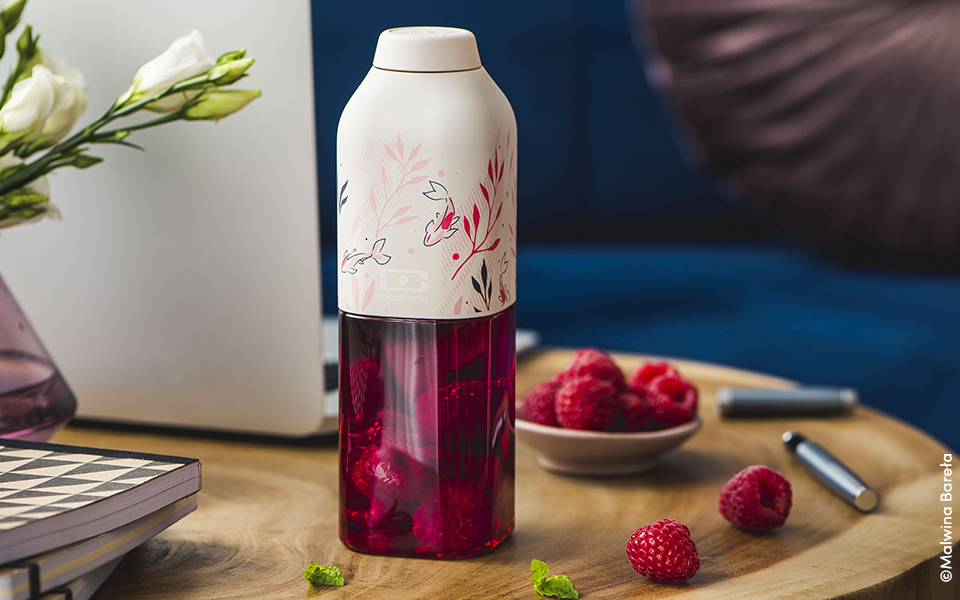 Ingredients
2 tbsp of dried hibiscus flowers
 1-2 tbsp of honey or maple syrup
 70 g of frozen raspberries
2 tbsp of mint leaves
400 ml of cold water
50 ml of warm water
Instructions
Place the hibiscus flowers in the MB Positive M bottle.
Pour the cold water on top. Place the closed bottle in the fridge for about 3 hours.
Dissolve the honey in warm water and let cool.
Strain the tea of the bottle over a container to remove the hibiscus flowers.
Place the raspberries and mint leaves in the bottom of the empty MB Positive M bottle.
Using a funnel, pour the tea and honey/water mixture on top and shake.
Serve chilled.
Presented products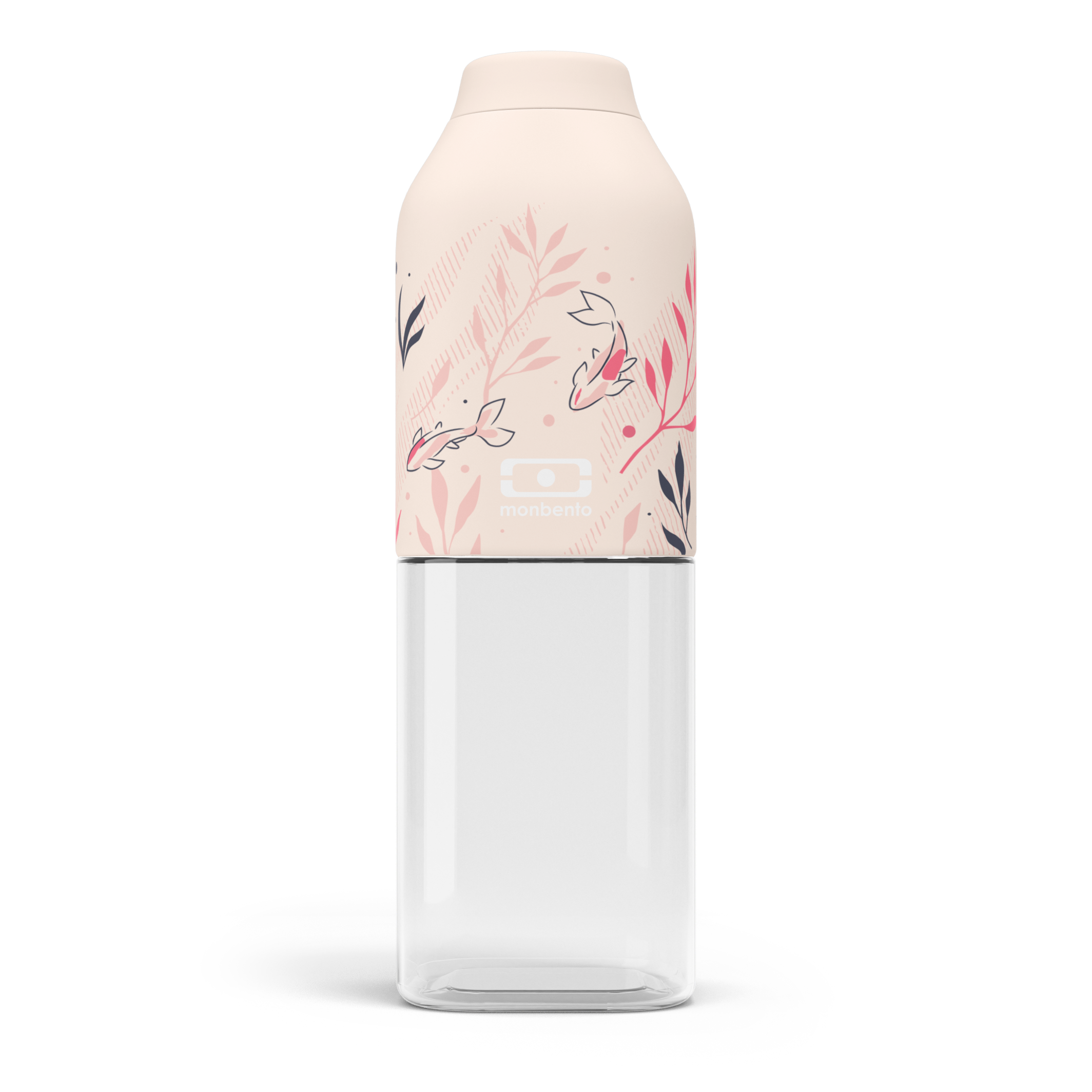 MB Positive graphic Ambition
The to-go bottle
Buy now