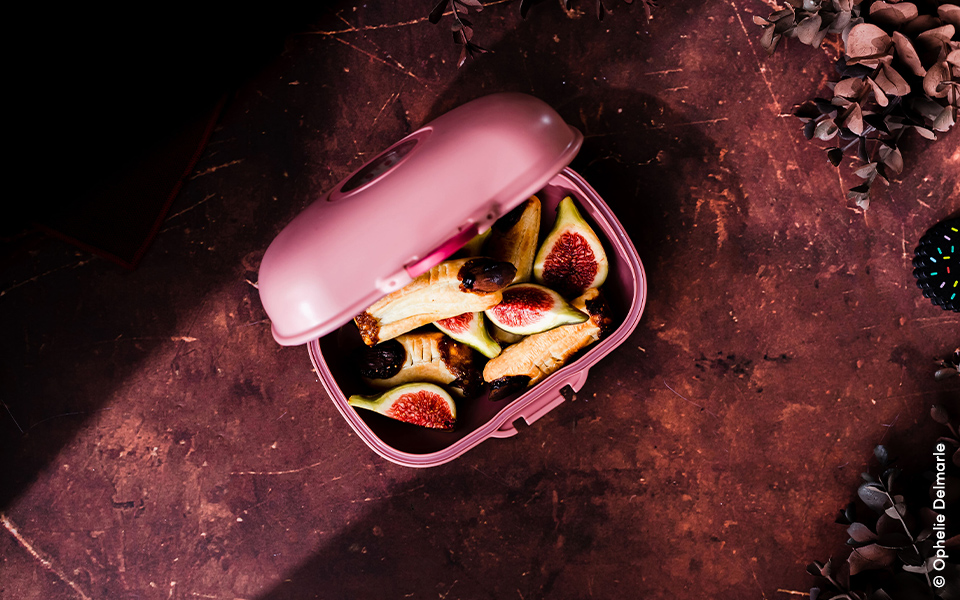 Ingredients
100g of flour
50g of butter
25g of sugar
1 egg
5 almonds
2 spoonfuls of fig jam
Instructions
Prepare the shortbread dough:
On a kitchen counter, mix the flour, sugar and butter coarsely cut into pieces.
Incorporate the egg, then knead the dough with the palm of your hand to mix all the ingredients.  
Form the witch's fingers:
Once you obtained a homogeneous dough ball, form some sticks to represent the witch's fingers, and place them in the fridge for 30 minutes.
Once they're out of the fridge, form the finger joints with the tip of a knife and the nails with an almond.
Preheat the oven at 180 °C and place the fingers in the oven for 15 minutes.
Once they're out of the oven, add some fig jam on the fingertips and nails to stick the almonds. Serve with fig quarters in the MB Gram snack box.  
Presented products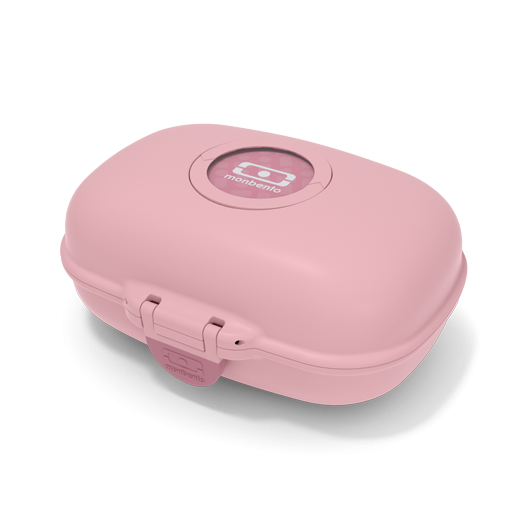 MB Gram pink Blush
The snack box
Buy now