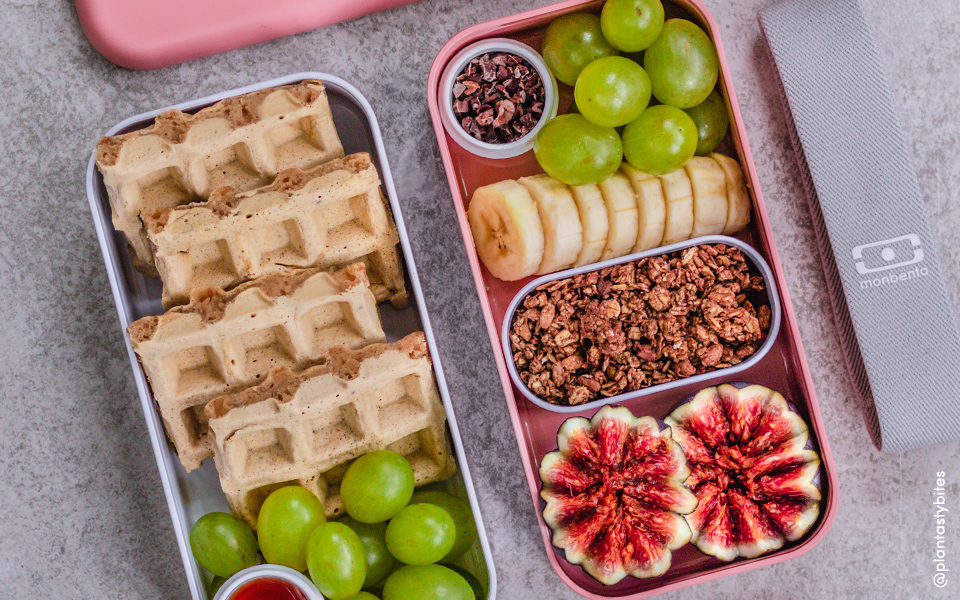 Ingredients
1

90 g of

 spelt flour

 

2 tsp 

of 

ginger powder

 

2 tsp 

of 

cinnamon

 

4 tbsp 

of 

coconut sugar

 

1 tbsp 

of 

baking powder

 

1 tbsp 

of 

chia seeds

 

250 ml

 

of 

oat milk

 

1 

tsp

 

of 

lemon

 

juice

 
Instructions
For 6 to 8 waffles  
Preheat the waffle iron.  
In a mixing bowl, mix the spelt flour, ginger, cinnamon, coconut sugar, baking powder and chia seeds. 
Gradually add the oat milk and lemon juice. Stir until everything comes together in a smooth batter. 
Cook your waffles according to the iron instructions. 
Jacky's tip: the leftover waffles can be placed in the fridge or even frozen to enjoy later!  Serve with fresh fruit, granola, cocoa chips and maple syrup for even more taste!   
Presented products