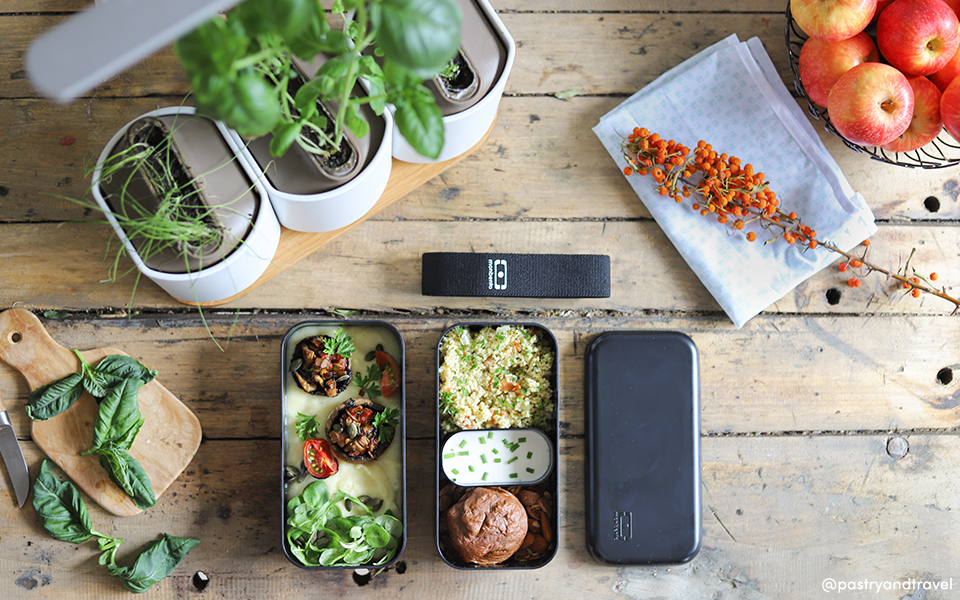 Ingredients
For the stuffed mushrooms :
2 large brown mushrooms
1 pressed garlic clove
1 bunch of chopped parsley
2 or 3 cherry tomatoes cut into pieces
Olive oil
Salt
Pepper
For the cupcakes (4 to 6 pieces) :
100 g of flour
70 g of cane sugar
2 tbsp of cornstarch
1/2 tsp of baking soda
1/2 paquet of baking powder
1 tbsp of white vinegar
30 g of margarine
1 tsp of vanilla extract
125 ml of almond or coconut milk, according to your preferences
Some mint leaves
For the tabbouleh :
100 g of semolina
1 tomato
¼ of cucumber
½ onion
2 stalks of freshly chopped parsley
Olive oil
Some mint leaves
Some raisins
Salt
Pepper
Instructions
This recipe is made in partnership with Prêt à pousser, the indoor vegetable garden brand!
Prepare the stuffed mushrooms: 
Remove the stems from the mushrooms and cut them into small pieces. Put the caps aside.
Sauté the mushroom stems in a frying pan, with a drizzle of olive oil, pieces of cherry tomatoes, garlic and parsley. Set aside.
Remove the skin from the mushroom caps and place them in a baking dish. Drizzle with some olive oil. Place in the oven for 15 minutes at 180°C.
Fill the mushroom caps with the previously prepared stuffing.
The stuffed mushrooms are perfect with mashed potatoes.
Prepare the cupcakes:
In a saucepan, melt the margarine with some mint leaves.
In a salad bowl, mix the flour, cane sugar, cornstarch, baking soda and baking powder.
Then, add the white vinegar, melted margarine (after removing the mint leaves), vanilla extract and almond or coconut milk. Mix well.
Pour the mixture into cupcake molds and bake at 180°C for 15 to 20 minutes (when the tip of the knife comes out clean, stop baking). Let cool before placing the cupcakes in your MB Original bento box.
The chef's tip? Don't hesitate to add milk if the dough is too dry.
Prepare the tabbouleh:
Prepare the semolina according to the instructions on the packet. Set aside.
Cut the tomato, cucumber and onion.
In a salad bowl, mix the cold semolina with all the ingredients.
Season to your taste and place the tabbouleh in your bento box.
Presented products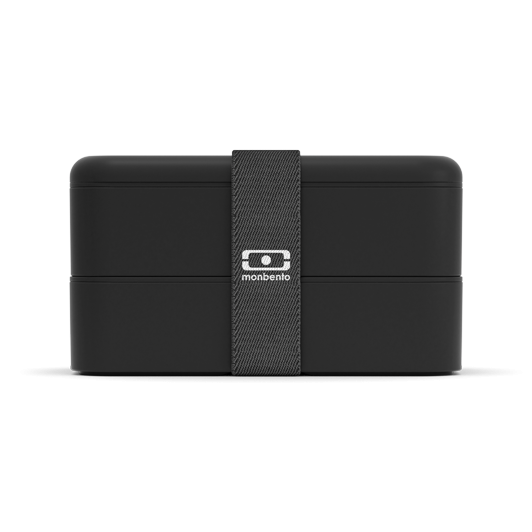 MB Original black Onyx
Buy now