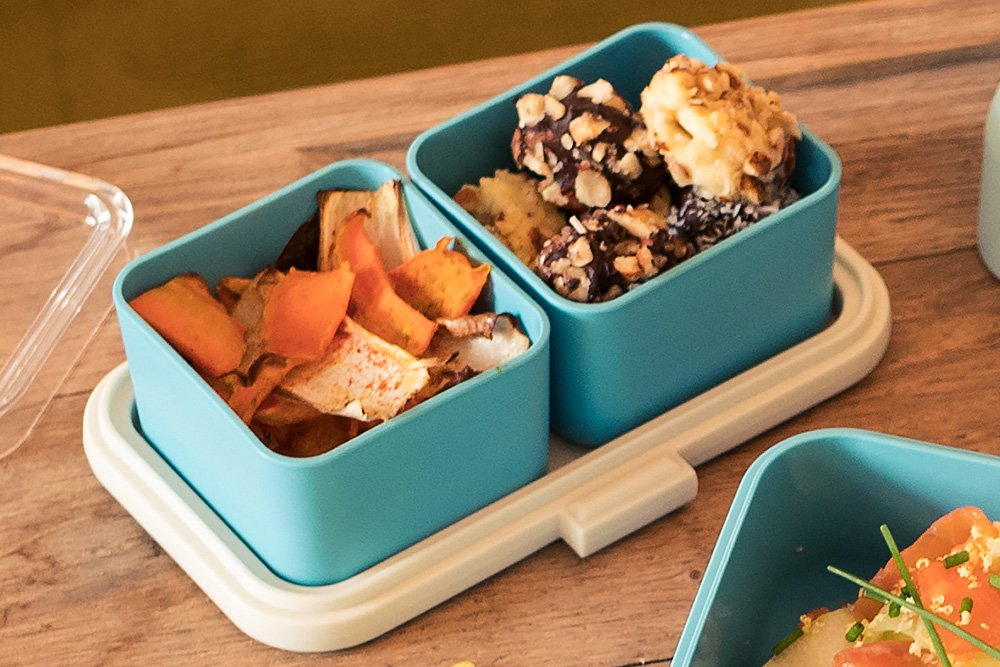 Ingredients
1 little banana
6 squares of dark chocolate
1 tsp. of butter
Some chopped hazelnuts
Instructions
Cut the banana in rings (2cm).
Put each of them on little wood stick.
In the microwave, melt the chocolate with the butter and mix well.
With a spoon, cover the rings with the chocolate and sprinkle with the chopped hazelnuts.
Place the wood sticks on a base (or on a banana with its peel) and put in the fridge for at least 30 min before removing the sticks from the chocolate rings.
------
Little advice:
Vary the pleasures: white chocolate, grated coconut…