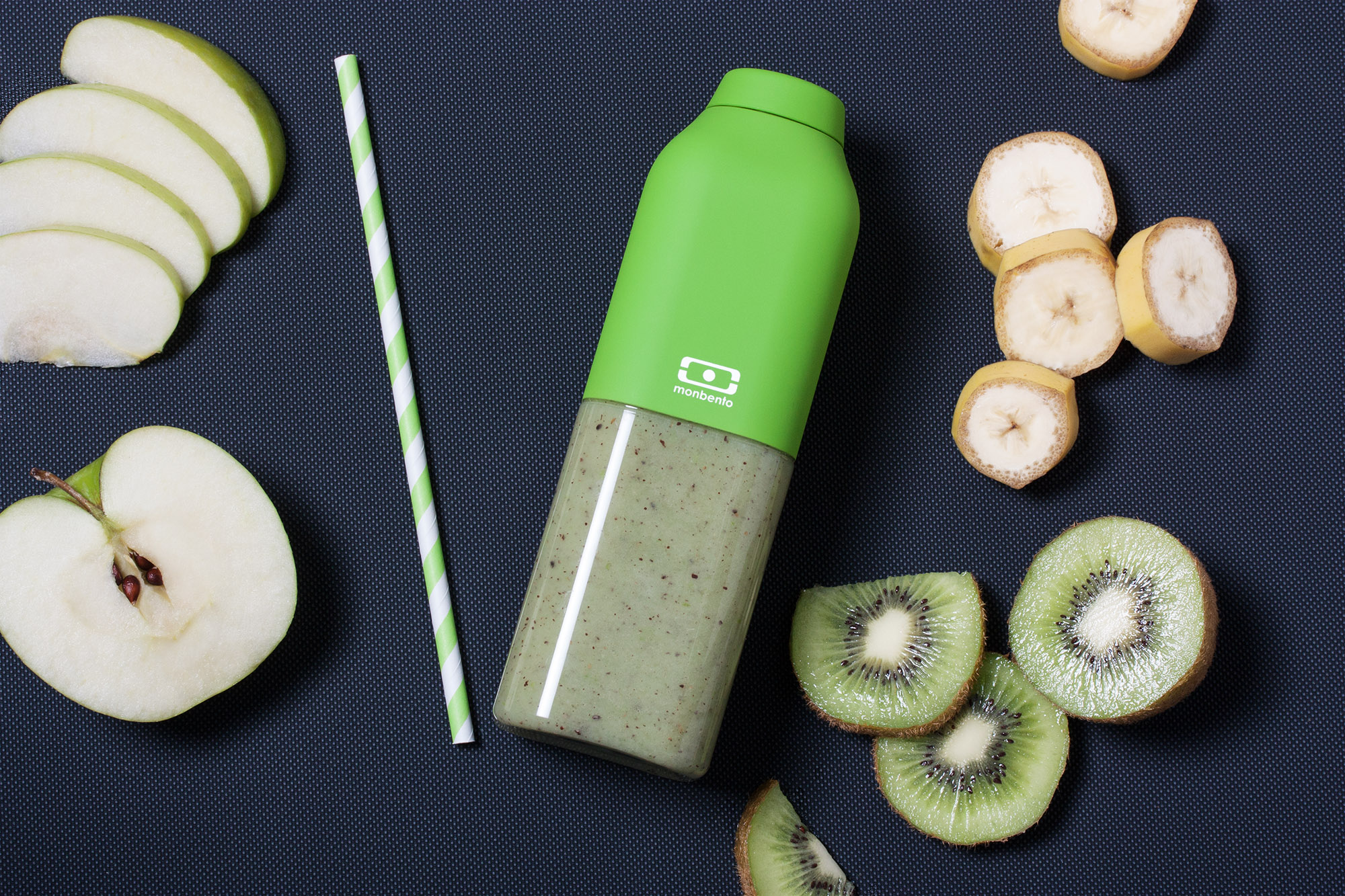 Ingredients
1 granny apple
1 banana
2 kiwis
Instructions
Need to recharge your batteries with something nice and cool?
Cut into small pieces the apple preferably washed and the pealed banana and kiwis. Mix the fruits in a blender to obtain a nice thick liquid.
Pour the mixture in your MB Positive (with assorted colours it is even more beautiful ;-))
And here is a healthy and energizing beverage to enjoy cold all summer long as much as you like ;-)!