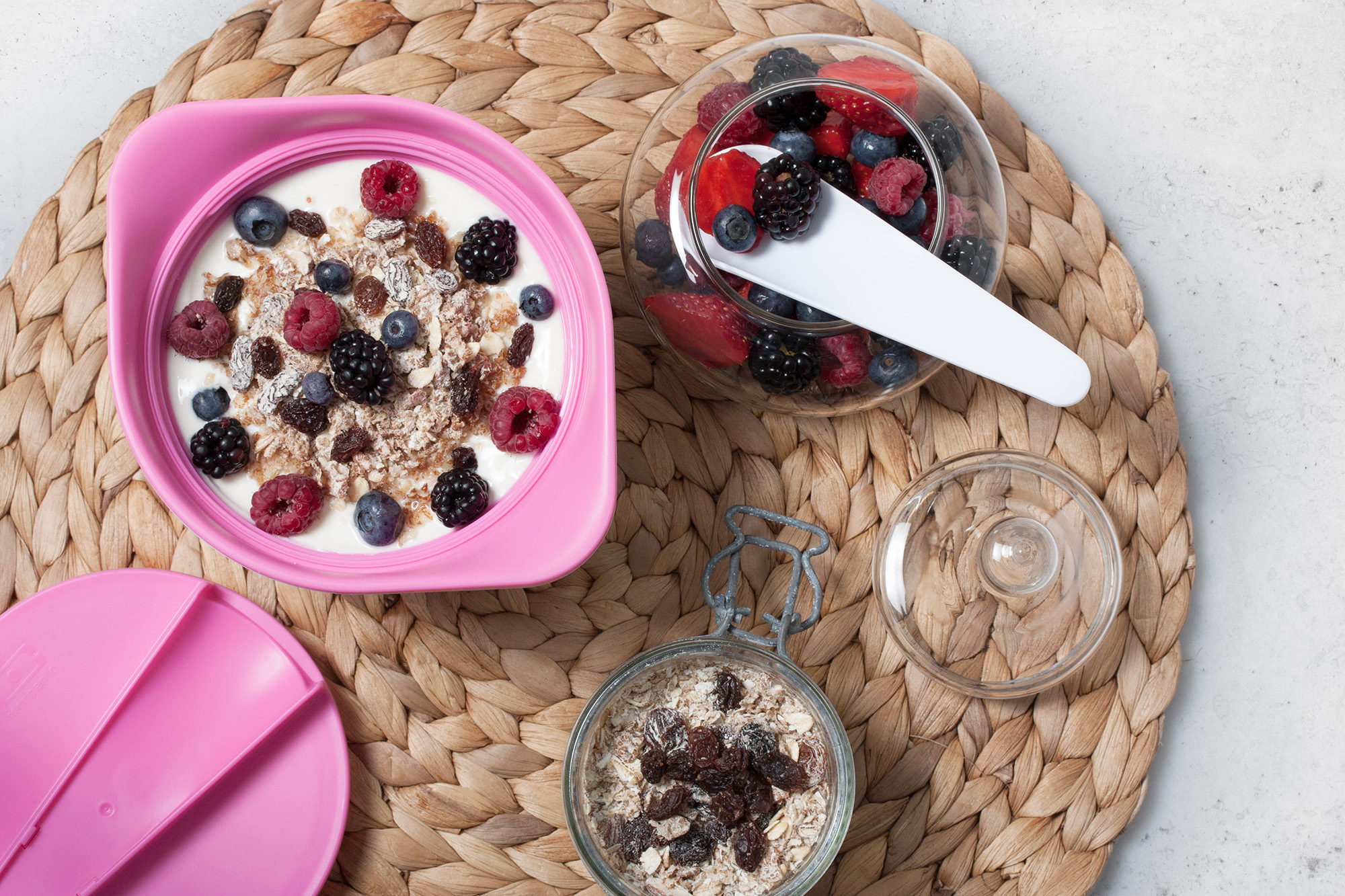 Ingredients
1 bowl of 0% white cheese
1 handful of muesli with no added sugar
1 handful of fresh fruits as raspberry, strawberry, blueberry
Instructions
A gourmet snack prepared in a minute? Challenge accepted!
Pour the white cheese in your MB Lib bowl, sprinkle with the muesli and some small pieces of fruits. Close the bowl with its airtight lid and take it along, with no risk of leakage, to enjoy a re-vitalizing break at any time!
Light and tasty this complete snack is even better cold!