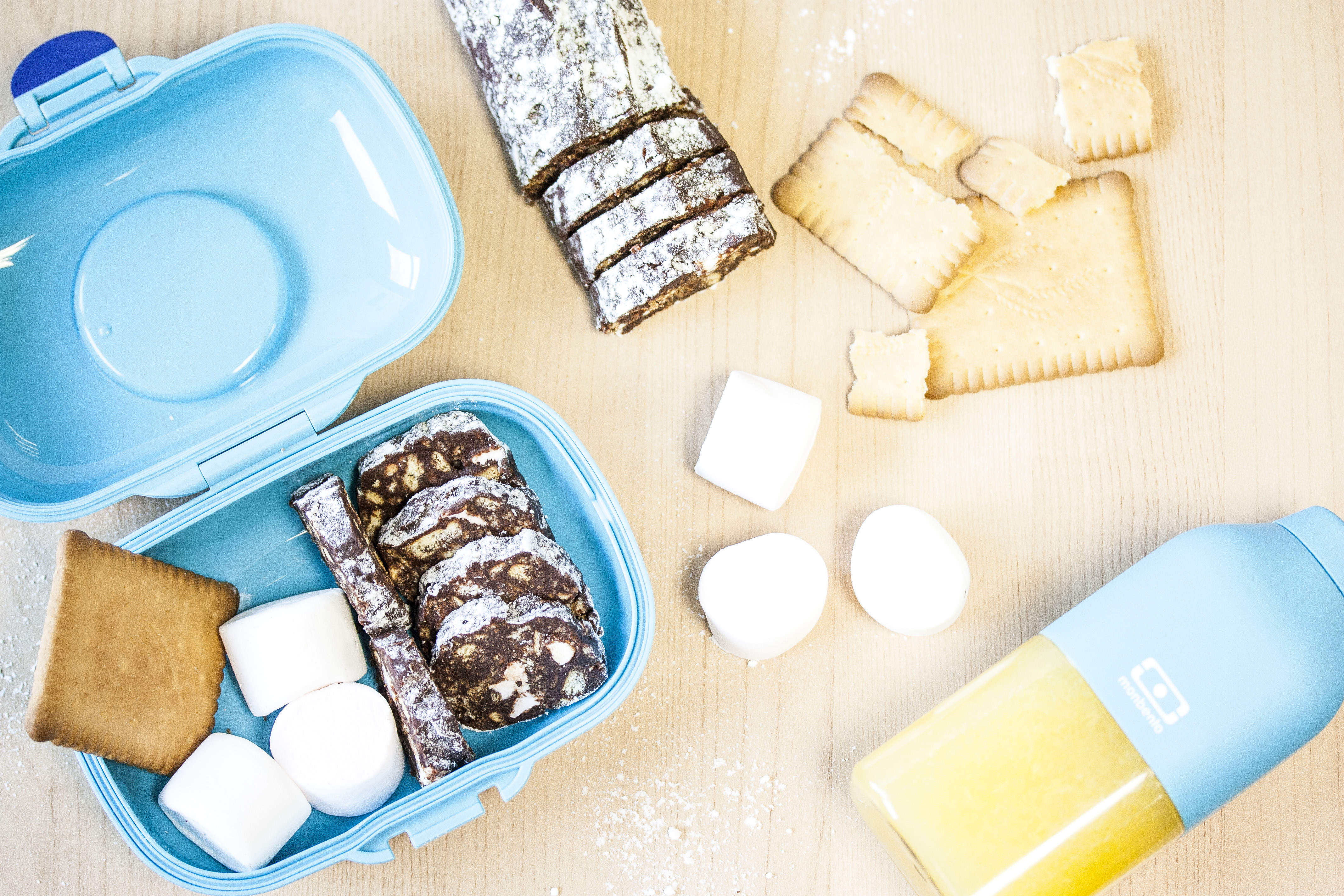 Ingredients
200 g of black chocolate
100 g of butter
1 egg
110 g of icing sugar
130 g of biscuits
1 dozen marshmallows
Instructions
Play a trick on your child for April Fool's Day with this simple and bluffing recipe of false sausage in a sweet version.
Melt the chocolate and the butter in the microwave (have a look regularly).
Mix the preparation and add the egg, then 100 g of icing sugar. Stir the whole until you get a smooth dough.
Add the crumbled biscuits and the marshmallows cut in pieces and mix.
Pour the mixture on an aluminum foil so as to recreate a sausage about 50 cm long.
Roll up the aluminum foil around the preparation.
Leave for at least 5 h in the fridge.
Remove the aluminum foil and sprinkle the "sausage" with the rest of the icing sugar.
Then, you just have to cut some slices and to place them in the MB Gram snack box of your child: guaranteed Wow effect!