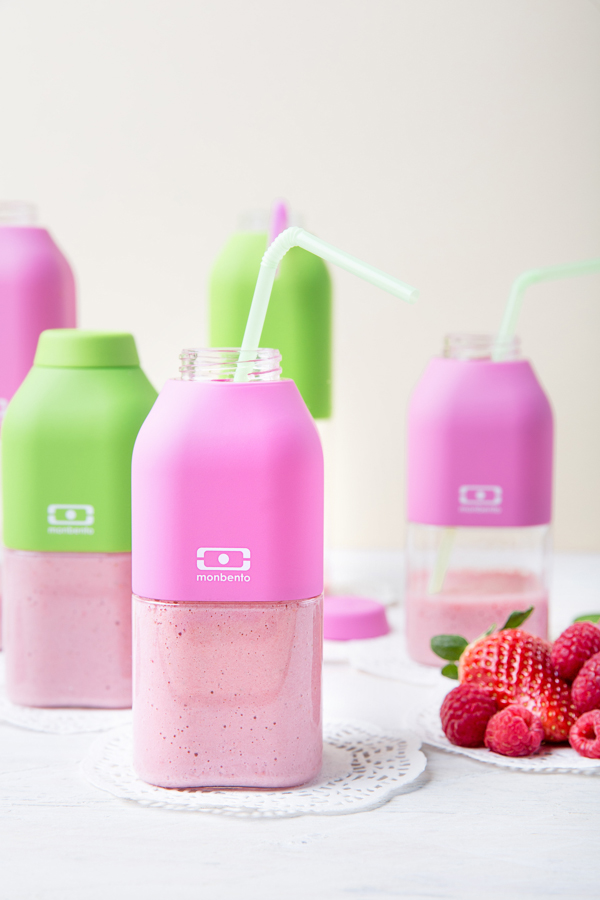 Ingredients
150 gr strawberries
150 gr raspberries
20 basil leaves
50 gr strawberry jam or raspberry jelly
1 L whole milk
Instructions
Wash the berries, hull the strawberries and rinse the basil.
Pour all of the ingredients in a blender, and blend at high speed until the mixture is light and foamy.
The milk must be very cold. If it isn't, add a few ice cubes or a bit of ice cream.
Serve immediately in MB Positive bottles.
For an even tastier treat, add a scoop of vanilla ice cream or strawberry sorbet.
You can also replace the basil with fresh mint or verbena.