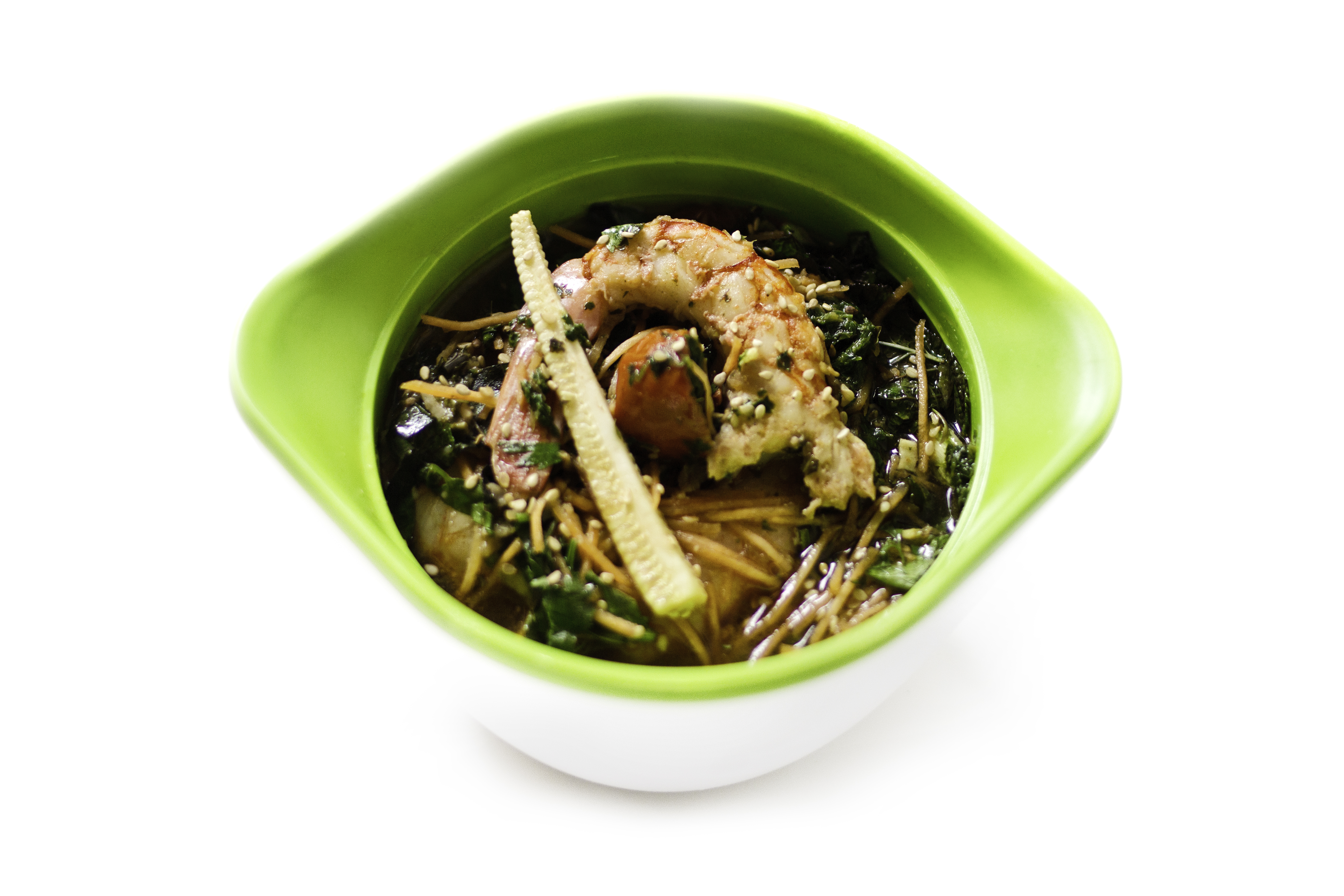 Ingredients
16 prawns or 200 g king prawns
2 carrots
¼ Chinese cabbage
½ red onion
4 baby corn
1 Tbsp nuoc Mam
Spices: ginger, coriander, toasted sesame seeds
1 lime
¼ cup grilled rapeseed oil
Coriander, basil, fresh mint
Instructions
Shell the prawns, keeping the tip of the tail. (Slit the back slightly to remove the gut). Slice the carrots, onion and Chinese cabbage very thinly. Slice the baby corn lengthwise into quarters.
Sauté the prawn shells and heads in the rapeseed oil. Add the ginger, powdered coriander, and the nuoc mam. Add four cups of water.
Simmer for 15 minutes, then filter. Grill the prawns quickly on both sides, then mix with the vegetables and the crushed fresh herbs. Season with salt and toasted sesame seeds. Pour into bowls.
Grate the lime zest.
Before serving, bring the broth to a boil and pour into the bowls.
This soup can also be served with Japanese soba noodles or Chinese vermicelli (which are even tastier if boiled in the broth!)
Presented products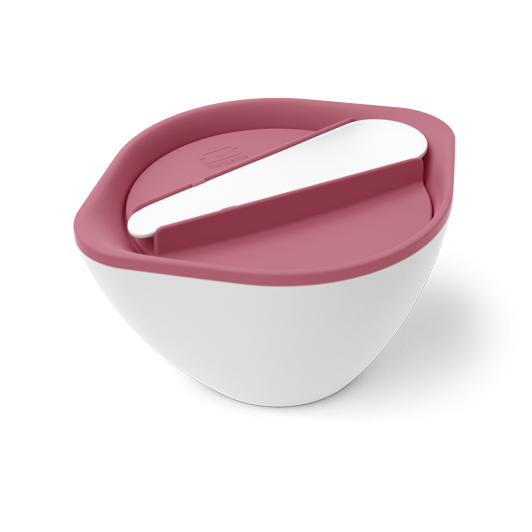 MB Lib pink Blush
The to-go bowl
Buy now