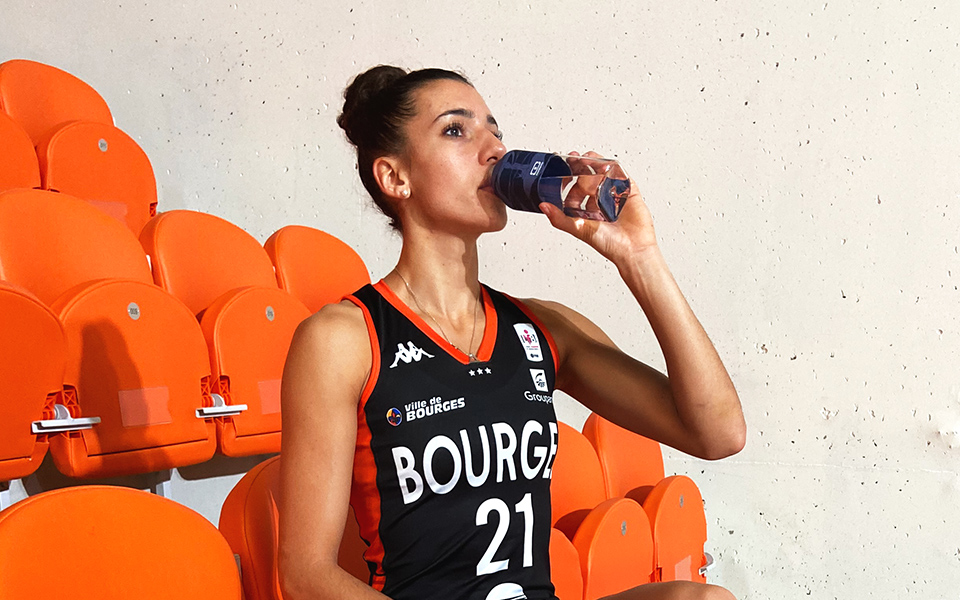 Hello bento family!
This month, I'm going to tell you everything about my "Only See Great" adventure, a documentary presented on Amazon Prime Video and BeIn last September, in which my sports equipment manufacturer, Puma, invited me to participate.
So, if you're okay, I'll take you with me behind the scenes of this shooting!
3-2-1 let's go!  
I had the honor of being part of the cast of this three-episode sports documentary series with Usain Bolt, Florent Manaudou, Alan Saint-Maximin and Flora Gueï.
When we started filming, the subject of the documentary was "How top athletes prepare for the world's largest sports competition in their chosen discipline".
Then, due to the lockdown and the event postponement, the topic was reworked and ended with "how athletes who are preparing for one of the most important competitions of their career, feel about such an upheaval as they continue to practice and stay motivated with the lockdown and their dreams drifting away" .

The shooting
First of all, being athletes from different sports who train in different cities and countries, we have never been able to shoot together. The production team came to our respective training locations. So no, to my great regret, I was never able to shoot with these four other athletes you all know, not even with Usain Bolt! Nevertheless, this adventure was very rich, and I really enjoyed living it.
The camera crew came to France to film me twice in Mâcon, where I was playing in a traditional 5×5 basketball club, once at INSEP (National Sports Institute) during the meeting with the national 3X3 team and once in La Roche-Blanche – my hometown located next to Clermont-Ferrand – after the lockdown.
This made me experience five different shooting periods during which the producer and his team followed me and my everyday schedule, to depict an athlete's daily life as realistically as possible.
What impressed me the most was how the hundreds of hours of footage taken by the film crew during these five periods were edited, cut, and shortened to be blend logically and chronologically with the footage of the other athletes, and finally summed up in three episodes of about thirty minutes each.

The production crew

During the five periods shot, the production team consisted of:  
the director who was constantly trying to project himself and make the link between the different 

footage

 

of each 

athlete

,

 

one or two cameramen

,

 

and even, during 

one of the

 shoot

ings

, a professional 

dron

e

 

pilot

 

who came to film me for the outdoor s

cenes 

in 

Mâcon

, especially when I was running along the 

Saône

 or playing basketball in an outdoor city. 

The way he

 easily

 handl

ed

 the drone at distance 

and not necessarily in his field of vision was

 

really

 impressive

!

My feelings before, during and after "Only See Great"
It seems relevant to me to explain here how I felt during this fabulous adventure. Like most athletes, taking part in this great competition is a real childhood dream, which started at a very young age, when I was watching it on TV. But even in this dream, I never imagined that I would have benefited from such a support in my quest for qualifications.
When I had the opportunity to shoot a documentary with my sports equipment supplier, I couldn't believe it at first … until it became really concrete when I received the first shooting dates.
On the first day, the camera crew came to film me with my physical trainer on a specific session to prepare me for 3X3 – a discipline that I hope will lead me to my biggest dream. I remember that I was just getting out my 5×5 training with my club and that I was on my way to meet my fitness trainer in his gym. I was feeling quite nervous as I didn't really know what to expect.
The production team showed up and immediately made me feel comfortable. They said that I didn't have to act, just to be myself. Plus, the fact that my trainer was here and that we were in a familiar room helped me feel more confident. All I had to do was to imagine I was alone with him, to focus on the exercises and tasks I had to do – things that I was used to do naturally. I almost forgot that I was being filmed.
Actually, everything happened very quickly. The different shooting periods and the fact that I was in front of the cameras through the more or less easy moments of my daily life were, in the end, and to my great surprise, quite easy.
Moreover, even during the seated interview when I commented on the different stages of my journey, the news   of this great quadrennial sporting event postponement, several cameras were facing me and yet, I didn't lose control or started to stammer or anything. I simply tried to speak with my heart, with my emotions felt throughout this adventure and with those I'm hoping to feel as I keep chasing my dreams.
When the series came out, I went to see the previewed episodes directly at Puma's headquarters in Strasbourg, France. I couldn't hold back some shivers and tears in my eyes. I was really looking forward to sharing all of this with my family, friends and all the athletes or people who have similar dreams, or other dreams to chase!

To sum up this experience, there is an Antoine De Saint-Exupéry's adage that I really like: "Make of your life a dream, and of a dream a reality".  What a perfect timing: the new The Little Prince® collection presented by monbento comes at the perfect time to follow me every day and help me follow my dreams!